---
About Us
---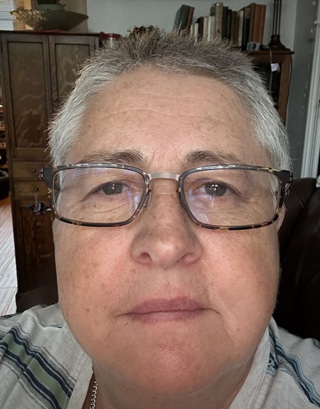 Sally R Munt
BA (Hons First Class) MA MSc DPhil PGDip FRSA
(Chair and Clinical Director, Brighton Exiled/Refugee Trauma Service [BERTS])
Sally Munt is an experienced cognitive behavioural psychotherapist accredited with the BABCP. She has an MSc in Cognitive Psychotherapy (CBT) from the University of Brighton, which included 4 years of training (2006-10). In addition Sally has a Postgraduate Diploma in Psychiatry (Merit) from the Brighton and Sussex Medical School (2012-14). Sally has a wide range of clinical expertise and has been working with clients first at the University of Brighton Student Counselling Service, and then in private practice since 2006.
In addition, Sally is a leading academic in the study of identity, culture and emotion. In her capacity as Professor of Cultural Studies, she has published widely on understanding how cultural factors can shape our wellbeing. She has particular expertise in shame and identity, gender/sexuality, race/ethnicity, social class, and spirituality. Her latest book (with Sharon Smith and Andrew Kam-Tuck Yip) Cosmopolitan Dharma (Brill, 2016) is concerned with examining how Buddhism is being embraced by minority groups in the UK, in order to support their emotional wellbeing and sense of community.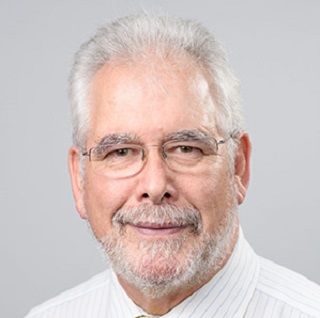 Colin Blowers
M.A., R.M.N., Dip Behav.Psych. (Maudsley)
(BERTS Trustee and Cognitive Behavioural Therapist)
Colin is a fully accredited member of the BABCP. His career in the NHS began in 1972 and following several years working as a nurse he qualified as a Cognitive Behaviour Therapist in 1981. He then gained a Masters Degree in Developmental Psychology at The University of Sussex. Since leaving the NHS in 1988 he has worked on a freelance basis in the private sector at The Priory Hospital, Roehampton (1988 to 2018). Colin joined the Board of the BABCP in 2016 and is the co-chair of their Scientific Committee.
He now has an office in Brighton and works online, treating people throughout the world. He has presented workshops in The United Kingdom, Czech Republic, Estonia, and Guyana. He has also appeared on several television and radio shows.
Jane Traies
MA, MA (Ed.), PhD.
(BERTS Trustee)
Jane Traies is a writer, researcher and story-teller who uses oral history methods to bring to light the experiences of marginalised women. Her most recent book, Free to Be Me (Tollington Press, 2021), features the experiences of lesbian and bisexual women seeking asylum in the UK. Profits from the sale of Free to Be Me support the work of the Lesbian Immigration Support Group, of which Jane is a trustee.
Alison Lesley
MA in Psychoanalytic Psychotherapy and Social Studies 1999, Advanced Diploma in Counselling and Health Care 1994, Certificate in Therapy with Couples 1990
(Psychotherapist: BERTS)
Alison has worked as a psychotherapist for the NHS and in private practice for more than thirty years. Her aim is to help people - individuals, couples and families - live more comfortably with themselves and others, providing a safe place for a person to tell their story and feel listened and responded to. Alison also offers some practical steps to facilitate this process to bring about change.
Kate Hill

(Therapist: BERTS)
Kate Hill completed her Bachelors degree in Psychology in 2009, she then went on to gain a MSc in Mental Health Studies from the Institute of Psychiatry, Kings College, London. She has previously worked in secure and forensic services, specialist trauma services for veterans and child bereavement services and has a specialist interest in working with trauma. She completed her Cognitive Behavioral Therapy Post Graduate Diploma (BABCP accredited) in 2017 and is currently working for the NHS as a CBT therapist. She has also completed additional training in using compassion focused therapy with shame, guilt as well as other symptoms following experiencing a traumatic event and interweaves this approach into her therapeutic work.
Steve Morris

Postgraduate Certificate in Family and Organisational Systems 2017, Doctorate in Clinical Psychology 2000, BSc (Hons) Psychology 1993
(Therapist: BERTS)
Steve is a clinical psychologist qualified for over twenty years and has worked in the National Health Service, working a lot of that time in London with children and families. He now works part-time at Brighton Therapy Centre with some adults, children and families for brief or longer-term work. The therapies he provides are flexible and overlap and are broadly behavioural, cognitive-behavioural, systemic therapy, brief solution-focussed therapy and narrative therapy.
Jane Hoyle

BSc Mental health nursing PGDip psychological therapies
(Therapist: BERTS)
Jane is a fully accredited cognitive behavioural therapist currently working at a University. She had worked in the NHS as a mental health nurse for over 15 years before training as a CBT therapist in 2016 at the University of Sussex. Jane worked within acute services in the NHS and spent 8 years working in an accident and emergency department. She developed a clinic providing therapy for people who self-harm and ran this successfully for 3 years. Jane has provided CBT therapy for complex trauma, psychosis and personality disorder within NHS secondary mental health services.
Shona Cooke

BA( Hons) International Relations. MSc Politics of Rights from Institute of Education. Postgraduate Certificate in Planning and Delivering Training and Post Graduate Diploma in Psychological Therapies.
(Therapist: BERTS)
Shona trained as a CBT therapist in 2018 and worked as a Mental Health Social Worker in London for 16 years prior to this, developing an interest in therapy after studying for a Post graduate Certificate in Working with People with a Personality Disorder. Shona currently works as a Mental Health Practitioner and CBT Therapist on a part time basis within the NHS and practices privately on a part time basis.
Veronica Garcia

(Therapist: BERTS)
Veronica Garcia is a consultant forensic psychiatrist with over 20 years' experience in the assessment and treatment of mental disorders both in secure and acute settings.
Veronica trained as a doctor in Mexico and completed her psychiatric training in London. She has a long-standing interest in psychotherapy both individual and group psychotherapy having diplomas in both psychodynamic psychotherapy and group analysis. She trained as a forensic psychiatrist in Kent, Surrey and Sussex and currently works in a private hospital in Sussex looking after NHS patients.
Veronica has a long-standing interest in trauma and trauma work and is undergoing EMDR training.
Giulia Giansiracusa
BSc MSc
(Clinical Psychologist: BERTS)
Giulia holds a Bachelor Degree in Behavioural Sciences and a Masters Degree in Cognitive Applied Psychology. During a work experience in Italy as a support worker and Italian teacher with refugees and asylum seekers, she obtained a postgraduate specialisation in Cross-cultural Psychiatry and Migration Psychology. In Italy she was also the co-founder of the "Narrativi Digitali" project (https://www.narratividigitali.it/), that promotes the use of a narrative approach in psychological counselling. She is very interested in understanding how culture and political events can affect psychological wellbeing.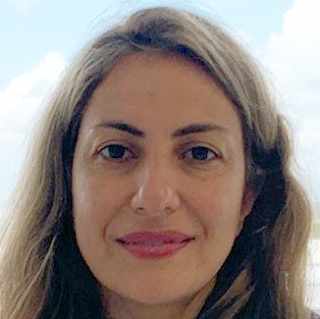 Reem Abushawareb
MA International Journalism
(BERTS Trustee and Social Media Officer)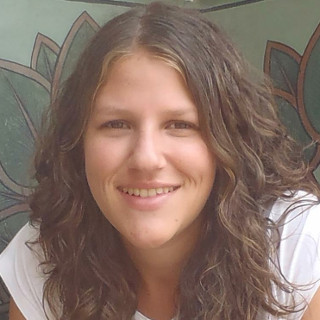 Sally Goodwin
(Operations Manager: BERTS)
Sally has lived in Brighton and Hove for many years and has a background in business administration, support tutoring and wellbeing. An enthusiastic amateur singer and gardener, currently learning Portuguese and Brazilian music.
John Rignell
(Pilates Teacher – BERTS therapists team)
John runs gentle exercise classes for BERTS service users. These classes are kindly hosted and subsidised by the Brighton Quakers Meeting House, Middle Street, Brighton, and are every Wednesday at 3.00. There is no charge and people are welcome to drop in. If you are a refugee and would like to join this group please email sally@brightonandhovecbt.com.
Ann Blackburn

(Support Worker: BERTS)
A former manager for a local disabled children's charity, Ann has worked for other registered charities in Brighton and Hove, such as the Citizens Advice Bureau, and Sussex Beacon. She has a Level 2 qualification in Counselling Skills. Ann is passionate about human rights and the environment. In her spare time, she runs, plays badminton, cycles, does yoga and endlessly digs and weeds her garden.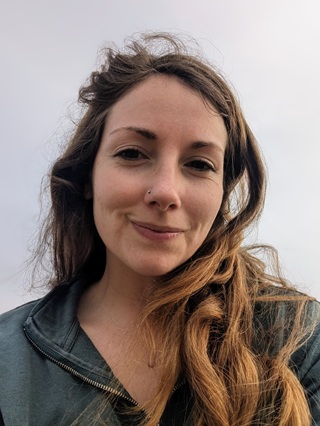 Itziar Aldecoa Tamayo

(Support Worker: BERTS)
Itzi is a doctoral researcher at the Astronomy Centre of the University of Sussex. She is specialised in cosmology and does calculations to understand what happened seconds after the Big Bang. She enjoys gardening, live music and the outdoors. She is originally from Madrid, but left when she turned 18 and has lived in 3 different countries since then. She loves moving to new cities and making them her home and hopes to help others in that transition.
Holly Taylor

(Support Worker: BERTS)
Holly is studying a degree in International Development at the University of Sussex. She hopes to work with NGOs in refugee camps in the future, and is passionate about human rights and social justice.
Yasemin Birmek

(Support Worker: BERTS)
From İstanbul, Turkey, Yasemin moved to England for her Clinical Psychology masters in the University of Sussex. She is currently doing a second masters in Forensic Psychology at the University of Goldsmiths and also studied psychology as an undergrad in Sabanci University in İstanbul. Yasemin did three internships in two different mental hospitals and one private clinic and is therefore familiar both with the theories and the practices of most of the mental health disorders.
Gaia Plozzer

(Support Worker: BERTS)
Gaia is studying International Relations and Development at the University of Sussex. She is passionate about human rights, mental health and community work. In her free time, she loves reading and cooking new vegan recipes with her flatmates.
Marya Malas

(Support Worker: BERTS)
Marya (of Syrian origin) was born in Manchester and has been living in Brighton for the last 3 years. She currently work as a Conference Producer within the sustainability sector but has a BSc in Criminology & Psychology from Royal Holloway University and looks to pursue a career in psychotherapy, well-being and nutrition. Her hobbies include: basketball, walks in nature, foraging, singing and dancing.
Jasmine Alban

(Support Worker: BERTS)
Jasmine studied History for her undergraduate degree and is currently completing a Masters at Sussex University in Gender, Conflict & Violence. Jasmine is passionate about studying the effects of violence and war on communities, as well as methods for healing. In her spare time, Jasmine likes to go on walks, read and try new foods.
Odessa Di Ponio

(Support Worker: BERTS)
An international student from Canada and currently enrolled at the University of Sussex, Odessa is pursuing an MA in Migration and Global Development.
Odessa hopes one day to work for an organization that helps migrants and refugees in starting a new life in a different country, and in her free time likes to read and go for walks.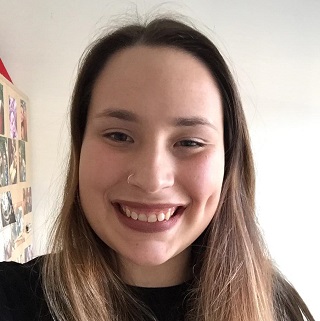 Alyshia Gouldsbrough

(Project Assistant: BERTS)
Currently doing a masters at Sussex University in Conflict, Security and Development, Alyshia is passionate about studying representations and portrayals of development and conflicts. During her spare time, she enjoys reading, listening to music and trying new foods/cuisines.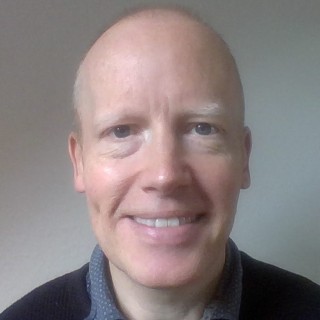 Meredith Henson and David Guest

(IT technical team: BERTS)
Meredith and David kindly donate their time to support the website and patient data management in order to keep our IT systems running smoothly.