---
About Us
---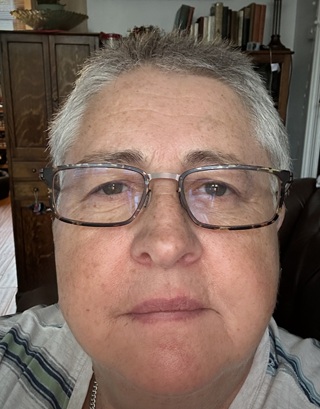 Sally R Munt
BA (Hons First Class) MA MSc DPhil PGDip FRSA
(Clinical Director: Brighton and Hove CBT)
Sally Munt is an experienced cognitive behavioural psychotherapist accredited with the BABCP. She has an MSc in Cognitive Psychotherapy (CBT) from the University of Brighton, which included 4 years of training (2006-10). In addition Sally has a Postgraduate Diploma in Psychiatry (Merit) from the Brighton and Sussex Medical School (2012-14). Sally has a wide range of clinical expertise and has been working with clients first at the University of Brighton Student Counselling Service, and then in private practice since 2006.
In addition, Sally is a leading academic in the study of identity, culture and emotion. In her capacity as Professor of Cultural Studies, she has published widely on understanding how cultural factors can shape our wellbeing. She has particular expertise in shame and identity, gender/sexuality, race/ethnicity, social class, and spirituality. Her latest book (with Sharon Smith and Andrew Kam-Tuck Yip) Cosmopolitan Dharma (Brill, 2016) is concerned with examining how Buddhism is being embraced by minority groups in the UK, in order to support their emotional wellbeing and sense of community.
Catherine Clerkin
BSc (Hons) MSc PGDip Dip.
(Associate Director)
Catherine received her MSc in Cognitive Psychotherapy (CBT) from the University of Brighton in 2011, and is a clinical supervisor in CBT. She is the external examiner for the Canterbury University (Salomons) postgraduate programmes in CBT, and Surrey University and the University of Brighton in postgraduate public health. She also holds diplomas in EMDR (Eye Movement and Desensitisation Reprocessing) and Clinical Hypnotherapy.
Catherine is a very experienced and fully BABCP accredited CBT therapist; she is the clinical lead at Aurora CBT (Southwick). She is a specialist in public health, maternal mental health and in EMDR for trauma, and PTSD. Catherine can see patients in Littlehampton and Worthing during the week, and at the Albion Clinic, Brighton on Saturday mornings. Catherine holds a BSc (Hons) in Community Health, is a former registered midwife and nurse, and currently also works as a clinical practice teacher and public health specialist in the NHS.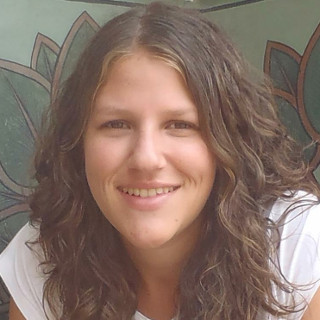 Colin Blowers
M.A., R.M.N., Dip Behav.Psych. (Maudsley)
(Cognitive Behavioural Therapist: The Sanctuary Project)
Elena Gualtieri

(The Sanctuary Project – Support Workers' Coordinator)
Elena holds a BA and a PhD in English; she is currently training as a counsellor at Level 3 of a CPCAB-accredited course. She is bilingual Italian and English, and has both a first-hand and a theoretical understanding of the challenges of cultural difference and settling within new societies and cultures. Elena migrated to the UK as an adult; her family has experienced both forced and voluntary displacement. She has a particular interest in the impact of cultural difference in understanding models of human psychology and experiences of mental health needs and services.
Paul Hutchings

(The Sanctuary Project – Support Worker)
Originally a market researcher, Paul gave up his consultancy business in 2016 to found Refugee Support Europe. Since then, his organisation has offered 'Aid with Dignity' to tens of thousands of refugees in Greece, Bangladesh and Mexico. The volunteer-led organisation provides food, clothing and social activities that puts dignity first to promote improved well-being. Locally, he is a committee member of Sanctuary-on-Sea and an active campaigner for refugee rights. He lives with his family in Brighton and he loves cycling and running!
Amer Raawan

(The Sanctuary Project – Support Worker)
Amer is studying an MA in Gender and Media at the University of Sussex. He studied English Language and Literature in Syria, and was doing an MA in English Language Teaching there before he got the Chevening scholarship to come and study in the UK. Back in Syria, he was a volunteer in the psychological support section for the aid organisation, the Syrian Arab Red Crescent. He has worked closely with internally displaced people, and helped conduct awareness sessions for women and young girls on issues related to domestic violence, women rights, sexual harassment, education, employment and mental health.
Ann Blackburn

(The Sanctuary Project – Support Worker)
Ann is a manager for a local disabled children's charity, and has worked for other registered charities in Brighton and Hove, such as the Citizens Advice Bureau, and Sussex Beacon. She has a Level 2 qualification in Counselling Skills. Ann is passionate about human rights and the environment. In her spare time, she runs, plays badminton, cycles, does yoga and endlessly digs and weeds her garden.
Mona Sorensen

(The Sanctuary Project – Support Worker)
Mona Sorensen is a qualified Integrative Therapist, and a Registered Member of the BACP. She is also a qualified Personal Trainer and England Athletics Leader In Running Fitness. She works in the areas of sexual violence and domestic abuse, through her work with MANKIND, and RISE. Mona also works as a Counselling Coordinator for volunteer counsellors with YMCA Dialogue, an organisation in Brighton that provides counselling to children and young people in Sussex. She also provides sessional counselling work in Schools.

Xiaoting Ma

(The Sanctuary Project – Administrator)
Xiaoting Ma is currently completing her arts degree at the University of Brighton and supports the project with managing administration.

Meredith Henson and David Guest

(The Sanctuary Project – IT technical team)
Meredith and David kindly donate their time to support the website and patient data management in order to keep our IT systems running smoothly.