---
About Us
---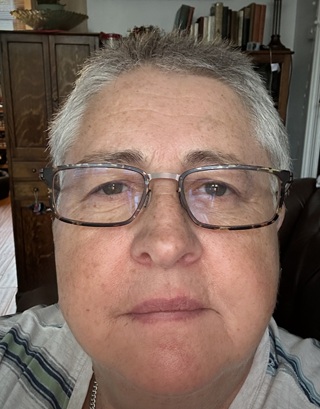 Sally R Munt
BA (Hons First Class) MA MSc DPhil PGDip FRSA
(Clinical Director: Brighton and Hove CBT)
Sally Munt is an experienced cognitive behavioural psychotherapist accredited with the BABCP. She has an MSc in Cognitive Psychotherapy (CBT) from the University of Brighton, which included 4 years of training (2006-10). In addition Sally has a Postgraduate Diploma in Psychiatry (Merit) from the Brighton and Sussex Medical School (2012-14). Sally has a wide range of clinical expertise and has been working with clients first at the University of Brighton Student Counselling Service, and then in private practice since 2006.
In addition, Sally is a leading academic in the study of identity, culture and emotion. In her capacity as Professor of Cultural Studies, she has published widely on understanding how cultural factors can shape our wellbeing. She has particular expertise in shame and identity, gender/sexuality, race/ethnicity, social class, and spirituality. Her latest book (with Sharon Smith and Andrew Kam-Tuck Yip) Cosmopolitan Dharma (Brill, 2016) is concerned with examining how Buddhism is being embraced by minority groups in the UK, in order to support their emotional wellbeing and sense of community.
Catherine Clerkin
BSc (Hons) MSc PGDip Dip.
(Associate Director)
Catherine received her MSc in Cognitive Psychotherapy (CBT) from the University of Brighton in 2011, and is a clinical supervisor in CBT. She is the external examiner for the Canterbury University (Salomons) postgraduate programmes in CBT, and Surrey University and the University of Brighton in postgraduate public health. She also holds diplomas in EMDR (Eye Movement and Desensitisation Reprocessing) and Clinical Hypnotherapy.
Catherine is a very experienced and fully BABCP accredited CBT therapist; she is the clinical lead at Aurora CBT (Southwick). She is a specialist in public health, maternal mental health and in EMDR for trauma, and PTSD. Catherine can see patients in Littlehampton and Worthing during the week, and at the Albion Clinic, Brighton on Saturday mornings. Catherine holds a BSc (Hons) in Community Health, is a former registered midwife and nurse, and currently also works as a clinical practice teacher and public health specialist in the NHS.
Jessica Christie-Sands

(Associate Chartered Clinical Psychologist/CBT Therapist, The Sanctuary Project)
I have a considerable portfolio of experience working in a diverse range of professional settings, including further/higher education, frontline statutory and non-statutory services and the NHS. My early clinical interest in trauma and its consequences developed while completing a PhD on trauma-related violence. I have extensive experience working in the field of Domestic Violence as an Independent Consultant and in a Senior Management capacity developing frontline recovery services. My clinical/research interests currently lie in the field of relational trauma, particularly early developmental trauma, including prenatal trauma, the impact of impaired bonding experiences and attachment failures on developing brain systems.  I am a Chartered Psychologist, Chartered Scientist and an Associate Fellow of the British Psychological Society. I am also a fully accredited Cognitive Behavioural Therapist, an EMDR Europe Approved Consultant, a Certified Advanced Practitioner in Sensorimotor Psychotherapy and a Certified Neurosequential Practitioner. 
Kate Hill

(Associate Cognitive Behavioural Therapist, The Sanctuary Project)
Kate Hill completed her first degree in Psychology in 2009, she then went on to gain a MSc in Mental Health Studies from the Institute of Psychiatry, Kings College, London. She has previously worked in secure and forensic services, specialist trauma services for veterans and child bereavement services and has a specialist interest in working with trauma. She has recently completed her Cognitive Behavioural Therapy Post Graduate Diploma (BABCP Accreditation pending) and is working at Sussex Partnership NHS Trust as a CBT therapist. She primarily works utilising CBT skills and techniques to support people with anxiety, depression and PTSD. She has also completed training in Compassion Focused Therapy for trauma.
Amy Hutson
BA (Hons) PGDip.
(Associate Counsellor, The Sanctuary Project)
Amy trained in Humanistic Psychotherapy at the University of Brighton, before completing further training in perinatal mental health, couples counselling and writing therapy. She is a registered member of the BACP and currently runs a private practice in Hove and works as a school counsellor, alongside her work for The Sanctuary Project.
Her previous experience includes setting up and running a counselling service for The Foyer, which offers supported housing for young people. She has also worked at the Royal Sussex County Hospital offering counselling to NHS staff across Brighton and Hove.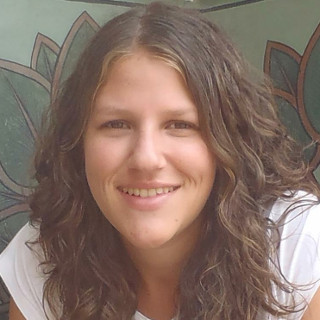 Tessa Axelrod

(The Sanctuary Project Researcher)
Tessa is a qualified paramedic interested in researching the mental health needs of refugees and asylum seekers in the city as part of her master studies in Global Health at BSMS.
Lauriane Constans

(The Sanctuary Project – Support Worker)
Lauriane holds a BSc Psychology degree and a MSc in clinical psychology, both from a Parisian University. She worked two years in France with people suffering from memory impairment before moving abroad to work in the nonprofit sector. Her interest in the issues faced by refugees and asylum seekers grew while tutoring unaccompanied children seeking asylum in Cairo, Egypt. Now settled in the UK she wants to continue helping refugees and asylum seekers while further developing her knowledge and skills regarding trauma and CBT.